Pastor Dean Taylor
Dear Pastor,
Jeremy has evidenced his dedication to the Lord and has used his gifts to reach many for Christ. He has matured as a servant of God through his educational training and his experience as Children 's Camp Director at Northland Camp and as a member of the Steve Petit Evangelistic Team. God 's hand is on Jeremy, and I know he will have a fruitful ministry for the Lord in the days ahead. His preaching always challenges and edifies us here at Calvary, and I look forward to hearing how God uses him in many churches in the years ahead.
Dean Taylor, Senior Pastor
3810 Grandview Drive
Simpsonville, SC 29680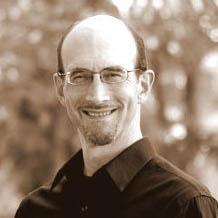 Evangelist Steve Pettit
Dear Pastor,
I have had the wonderful privilege of serving side-by-side with Evangelist Jeremy Frazor for five years through our team ministry. Jeremy traveled with us for two years single (1998-2000) and for the last three (2004-2006) with his wife, Misha. They have two boys, Tommy and Corey. They have been a tremendous blessing serving as the director of our teen outreach where hundreds of young people have come to the Lord over the years of his ministry. Jeremy and Misha have chosen to live sacrificially in their personal lives. They have worked hard without complaint. They are both reliable when given responsibilities and careful to do the job with excellence. When trials have come their response has consistently been with humility, perseverance, and joyfulness.
Jeremy has served the last five summers as the director of Pioneer Village at Northland Camp and Conference Center. This is a ministry to junior age boys and girls. He leads a staff of 17 during the summer weeks and has done an outstanding job.
He is launching out into full-time evangelism in the fall of 2007. I would like to wholeheartedly recommend his ministry. He does an excellent job in preaching. He is a fervent witness. He loves the church and serves the pastor. I hope you would consider him in your ministry.
Respectfully,
Steve Pettit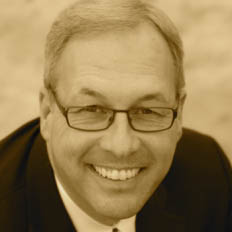 Pastor Tom Craig
Dear Pastor,
Jeremy and Misha Frazor are always a blessing to our church. I have observed that Jeremy has a unique blessing of God on his preaching. I have noticed that when he presents the Word, there is a practical and powerful message that touches hearts. I have seen this as he preaches to young people and adults alike. Our adults enjoy his preaching as much as our teenagers, and our teenagers love his preaching! Some evangelists have only a ministry to people in the pulpit. Jeremy loves to minister to people one on one, and is very effective in his life-touching-life opportunities. Misha brings a steady sweetness to their ministry. She is a great "help meet" to Jeremy, a good mother to their boys, and a blessing with her musical talents.
I have known Jeremy for about 17 years. He yearns to grow in the Lord and be used of God in his ministry. Jeremy and Misha are stepping out on faith to begin a ministry of traveling as an evangelist. This is not an undertaking for the spiritually immature or for the "hired servant". After traveling with the Steve Pettit team for many years, and leading two Bob Jones ministry teams, they can provide expereince, wisdom and youthful zeal when they come to minister.
The people of Oak Ridge Baptist church love good preaching, and they love to have Jeremy come and preach!
In Christ,
Pastor Tom Craig
Oak Ridge, TN